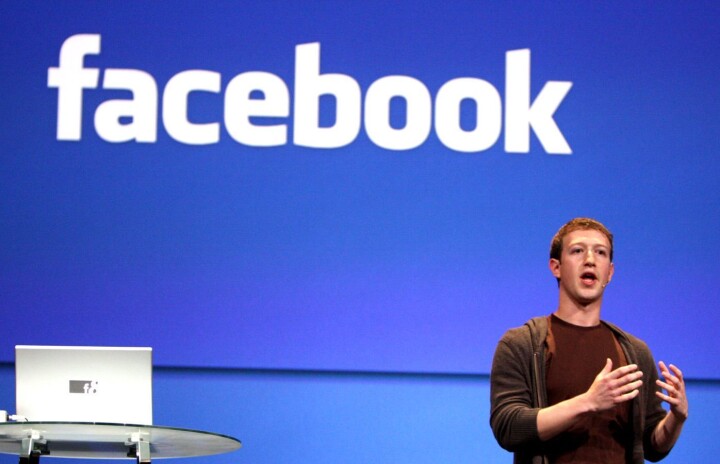 ANFOs lesetips:
8 lesetips for påska etter en dramatisk uke i den digitale reklamebransjen
Og hvis du ikke får lest alt om Cambridge Analytica, så se i hvert fall denne filmen hvor varsleren forteller!
En sak som har preget nyhetsbildet i flere uker nå er selvsagt Facebook og Cambridge Analytica-skandalen.
ANFOs lesetips
ANFOs lesetips er vår nye spalte i samarbeid med Annonsørforeningen og direktør Jan Morten Drange. 
Han leser de fleste internasjonale fagnettsteder om reklame og markedsføring, og deler mange artikler blant annet på Linkedin. 
Hver uke oppsummerer Jan Morten noen av de beste, viktigste eller mest interessante artiklene i en anbefaling. 
At saken er alvorlig og skremmende vet vi. Noen er kanskje også lei allerede.
Så om ikke alt leses - se i alle fall filmen hos The Guardian, hvor varsleren Christopher Wylie er svært åpen.
Her er den og en god håndfull andre artikler du bør få med deg denne uka:
The data analytics firm that worked with Donald Trump's election team and the winning Brexit campaign harvested millions of Facebook profiles of US voters, in one of the tech giant's biggest ever data breaches, and used them to build a powerful software program to predict and influence choices at the ballot box.
Professor Mark Ritson skrev faktisk om nettopp dette i juni 2017. I denne artikkelen fra Marketing Week beskriver han svært lettfattelig en slik prosess.
Possibly. But if I was a betting man I'd have a few quid on the Tories to squeeze past the all-important majority of 326 to retain control of the country. The reason I am so bullish about the prospects of prime minister May is not down to her leadership, or her policies.
In other news: Fremtidig rigg av markedsavdelingen er en gjenganger. Det betyr i praksis også i hvor stor eller liten grad kjernekompetanse som skal in- eller outsources. Her er to artikler som diskuterer dette:
As companies continue to do more marketing on their own, a future role for agencies might be as recruiters. When Redstone Federal Credit Union was looking for a new advertising manager last June, it turned to its social media agency, Alabama-based Move Digital Group, to see if it knew any potential candidates.
Advertisers are realizing that taking control of their media planning and buying is easier said than done. Big brands increasingly to want to in-house their media strategy. As senior marketers realize how much they're overspending on online media, hiring media directors, building media divisions and owning ad tech are viewed as a way to establish control over what gets spent.
Etter en slik uke trenger vi også noe litt lettere. Hva passer da bedre enn The Marketoonist aka Tom Fishburne med en lett harsellas om kundereisen?
"Our customers are loyal to us right up until the second somebody offers them a better service," Jeff Bezos said in a Fast Company interview about Amazon last year. Similarly, Google published a 2015 study on mobile strategy that found that "people are more loyal to their need in the moment than to any particular brand."
Avslutter med tre interessante artikler om media. Noen ganger synes verden som en ganske urettferdig plass. Det er et faktum at noen media alltid vil være oppfattet som noe mer sexy enn andre. Ofte får man dessverre ikke hva man fortjener. Det må man jobbe for:
Tensions between publishers and platforms and between advertisers and platforms have long been mounting. Recent reports about Facebook's major data breach and conspiracy videos on the YouTube Kids app put those tensions front and center during Advertising Week Europe this week. Here are three themes that emerged.
Charlotte Lipman covers industry trends, events and insights for MediaVillage where she also serves as Client Services Director. Charlotte leads our proprietary research initiatives and media marketplace intelligence gathering. Reports are publis... read more
Media channel buyer bias must end and junior buyers need to be better educated, according to top radio execs. The comments follow a Radiocentre and Ebiquity report out of the UK which looked at marketers' perceptions vs realities. The study showed that of the 10 major ad spend channels, radio was the sixth most effective.